Very excited by the "new" programing code named Swift that Apple is providing for the App community. It certainly is quite robust and fine tuned, thus allowing for all sorts of really cool, interesting, fun and awesome app ideas to be turned into reality. We here at Panda Cub are really excited by the possibilities that it opens up for us, as well as all app developers!
Way to go Apple!
With all of the recent information coming out concerning the governments, as well as certain massive companies insatiable appetite to gain as much information and knowledge about each and every individuals, I would like to just take a quick moment to relate that we at Panda Cub Productions believe privacy is an inherent right to each and every individual. The three apps that we have released thus far, iMoo, BSD, iFacetime are all simple and dare I say way super enjoyable little "party" apps. They just perform very straightforward tasks per se, no more, no less. Even if at some point in the future, we release a more complex set of apps, never would we stoop to such an intrinsically wrong and morally bankrupt level of gathering information on those who enjoy our beloved products.
We at Panda care deeply about our apps, we care deeply about our customers, what we absolutely could cares less about is what individuals do in the privacy of their own particular lives and or what types of details could be learned and passed along in terms of "user data".
The classic saying, "Freedom is not free" is so very true. We have a responsibility and a duty to do what we can with our talents and abilities to help in the struggle so to speak to preserve and nurture our freedoms, which is why I support the cause for internet freedoms and other projects which seek to protect and maintain freedoms for all individuals.
One awesome, nonprofit organization which we support and rally behind is Fight for the Future. Check them out! Join along and help in the cause for our inherent liberties which are inherent to each and every person.
Having said all that, I just want to finish by saying thank you for all of the love and support that we have been given by so many who have enjoyed our apps. It truly is humbling whenever we hear responses from our customers. We value you, we cherish you and we want your rights as individuals to be protected and defended.
Hard to believe that Christmas is upon us once again. What a year is has been, a year of joys and a year of sorrows. Regardless of what life brings us, we should always be thankful for the many blessings we have, especially for the precious gift of life. I am also thankful for the many people that I have been able to come into contact with by way of  our little Panda Cub Productions, it has been wonderful indeed for me to do what I do here. So I wish all of you a blessed, joyful and peace filled Christmas. Lastly, I want to thank you for enjoying our little apps and enable us to keep the Panda "candle" burring bright so to speak.
As we are fond of saying here at Panda Cub Productions, may all of your pandas be merry!
Getting into the holiday spirit, we at Panda felt it would be fun to offer our apps for free for the day!
So get them fast!
We hope you enjoy our apps as much as we have enjoyed creating them.
Wish wishes of peace, joy and love this Christmas and holiday season!
Since my last posting some months ago, I have suffered the loss of my mom. She finally succumbed to the years of being afflicted with chronic pulmonary disease as a result of her lifelong smoking cigarettes. My dad and I were her primary caregivers for the last seven years, of which the last two were a challenge to say the least. She was in and out of the hospital, yet always retained her sense of humor, resolve and loving concern for us. For anyone who has lost a parent then you know well the emotions and to some degree the tumult that goes with it. Fortunately for me, I have a prodigious amount of love and support from friends and family which has given me much comfort and solace. It goes without saying that prayers prayed by many, as well as the sacraments of the Church provided a very tangible sense of peace, hope and consolation.
Mom taught me many lessons in life, often time unbeknownst to me. One of which is to not get so caught up in the past as to not continue going forward in the present moment. So of course I will keep on "pandaing" and it goes without saying that I will return to working upon my panda apps. Mom was one of my biggest supporters for taking on this endeavor of love. One thing that I would ask, is to tell those who you are closest to how much you cherish them and love them. One day they may no longer be present to hear those wonderful words.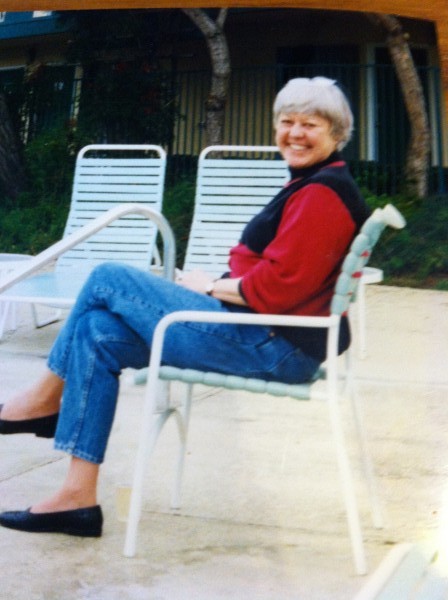 It has been a few months since there has been any activity "above surface" so to speak with PCP, in part because of some different issues that propped up some time ago. One of which is dealing with and helping to take care of some family members who have developed some severe health issues all at the same time. Another has been with some aspects of how best to advance Panda as a business.
Suffice to say, things are moving forward in very much a positive way for Panda, while my family members who have had to struggle with health issues are managing to be doing much better. Life is indeed a struggle, though one that is worth every moment of it! So while Panda has been quiet per se, some very cool things have been going on under the surface which I am totally enthusiastic about!
So with much gratitude for your support, loyalty and love, I want to thank you for the warmth and kindness you have show me and my little company! The Panda is very much alive and enjoying his delicious bamboo!
We at Panda Cub Productions would like to wish everyone a very blessed, joyful and safe Christmas. We hope that you have a wonderful time spending this holiday season with friends, family and with all of those who are near and dear as the old adage goes. As this year draws to a close, we want to say thank you to all who have come to enjoy the work we have put forth, and are looking forward to the new year to be able to bring you even more fun and entertaining products in the days ahead. As we are fond of saying here at Panda Cub Productions, may all of your pandas be merry!
If you haven't noticed (thoughI am pretty sure you have) there is a new look to the Panda Cub homepage! After I blew up the web page back in Oct, which I wrote about in the previous Panda blog, my buddy Steve who was the one helping me with creating the Panda Cub logo came in to work his web design magic and help save the day! There are still a few little tweaks that are needed to be made here and there, like adding the PCP YouTube section but overall it is pretty well finished. I even was able to learn some bits and bobs "under the hood" type workings that impressed Steve! So have a look around the new and improved Panda Cub homepage and enjoy! Of course I would love to hear your thoughts on the new look and feel of it, so feel free to leave a comment and let me know what you think!
You may have noticed over the weekend that something…bad…happened to our beloved Panda Cub Productions web page. I can assure you we were not hacked by the North Koreans, the Chinese, Anonymous, or the League of Unjust. Yours truly perpetrated this most nefarious act of Panda Cub Web atrocity! I stand before you guilty as charged! For those who have the "inside scoop" of all the skeletons in the Panda Lords closet, one of those skeletons deals with my deleting the TCP/IP file from my Mac, for the simple reason that I wanted to remove all of the old, irrelevant files. Hence, utter devastation was wrought upon my Mac in one swift, brief moment of time. The wonders of the World Wide Web, and all that it offered me (like email and web surfing) came to a complete and definitive halt. With no real sense of understanding the full scope of my actions, I was desperate to seek any sort of help that could remedy this tragedy. Fortunately, for the Panda Lord, one of his closet allies came to his assistance and bravely restored the missing TCP/IP file. If it wasn't for one of my best friends (Matt), my proverbial Battleship would have been sunk!
So knowing that particular puzzle piece of technological annihilation, it is clearly evident that it was only a matter of time until another such horrendous occurrence was set to take place. Well, let me tell you that it took place Saturday night. I was deep in the bowels of WordPress, attempting to better understand SEO (Search Engine Optimization), which is pretty much a whole new brave wold to me at this point. It was then that I have the masterful idea to move the Apps section, so as to become the new front page that all of our most welcomed visitors will see first, as opposed to the Panda blog. My guardian angel must have been yelling as only a non material being can, crying out with "DON"T DO IT", but as a Roman Catholic who sometimes wanders off the proper path every so often, I did it! Thus, the utter destruction of the Panda Page was wrought! I basically created an auto infinite (and dare I say unintentional) loop*. So put simply, the web page was locked within an infinite loops, with no way of ceasing the auto loop. For some strange reason, I had this image of Schrodinger's cat walking in a perpetual loop of life and death at one and the same time.
So with that, I did what any rational being would do in such a situation and curled up into a fetal position on my new bed, which I might add is ever so comfortable and firm enough to withstand the mighty frame of the Panda Lord! After about five minutes of getting tired of feeling sorry for myself, I got up and tried desperately to fix the chaos I was responsible for. No avail.
I was left with one recourse, a recourse I did not want to enact, but was faced with no other option but to inform the Panda Wizard. The best shot at fixing this mess lay with the Panda Wizard. So with a heavy heart, I fired off an email. Long story short, even the Panda Wizard was stumped as how to fix it, saying it was "really remarkable" what I had done! The only option left was a "Final Option"! BURN EVERYTHING! Tear it all down and start from scratch. Another friend was on the phone with me, my buddy Steve who helped with creating my envision of the Panda Cub logo. He said just to contact Host Gator and see if they can restore it on their end. How simple an idea, but with it came hope! I contacted Host Gator and one of their friendly and totally helpful tech support staff named Eugene took the time to look into what happened and then was able to save the Panda Page from his vantage point! So pass the bamboo and praise the Good Lord!
I am the luckiest Panda Lord there is! I was fortune enough to have had Eugene take pity upon my situation and miraculously save the day and even more significant though is how I have the best darn partner, who will tread the flaming hellfire coals of web Gehenna to help me! I am truly blessed…you don't need a BSD-Bullshit Detector appto know that that is the God honest truth!
Infinite Loop Wikipedia Article
Fridays are always wonderful days, so it is quite appropriate that I get to share with you a new review of BSD-The bullshit app from one of our wonderful blogger friends Tami over at Misc. Ramblings!. For those who are new to Panda, I hope you go over to her blog and follower her site. Tami is a lot of fun and has a great sense of jollity, as well as very approachable nature that comes through her writing.
In terms of her review, she had made quite a profound pronouncement about BSD, in relating how we at Panda Cub have "helped me decide who is full of [it], and who isn't!" Ha! So there you have it in one short, sweet and to the point affirmation as to how truly beneficial the BSD app is for one and all!
So like Tami, allow BSD-The Bullshit Detector to help you determine who is full of it and who isn't!